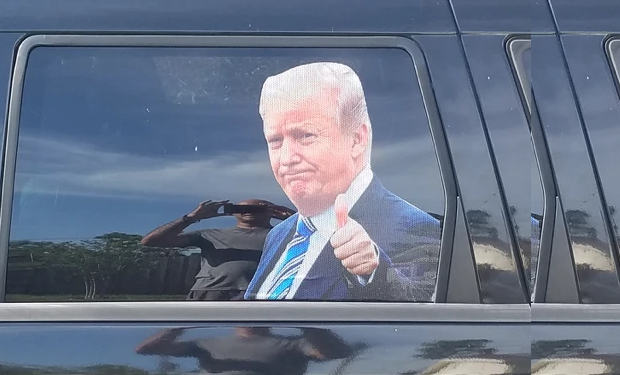 Trump Car Decal - Ride With Trump!
Do You Ride With Trump? Now You Can Show It! This Donald Trump window decal is made to fool the traffic around you. Place this sticker on the back window and let the people around know that you drive with the President! The sticker comes ready to be installed. 
 It is applied to the outside of the windows. This window decal is weather resistant which will keep the sticker safe and unbothered in any type of weather.