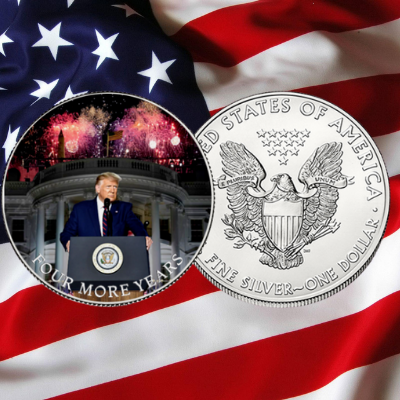 Republican Nomination Silver Dollar
Get Your Exclusive Trump Silver Dollar that captures the moment President accepted his nomination during his 2020 RNC speech. 
U.S. Silver Eagle Dollar coin is genuine legal tender struck by the U.S. Mint. It is minted in one full ounce of .999 PURE SILVER and measures a massive 40.6mm in diameter.