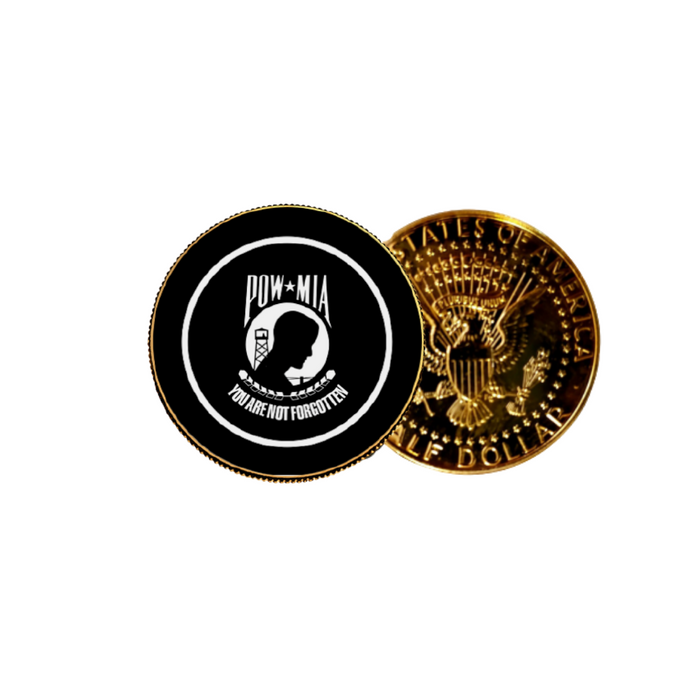 Never Forget. 
This coin honors POW's and those who were lost. They may be lost but they will not be forgotten. The coin pays tribute to the POW-MIA symbol with a silhouette of a prisoner of war (POW) before a guard tower and barbed wire in white on a black field. "POW/MIA" appears above the silhouette and the words "You Are Not Forgotten" appear below in white on the black field. "MIA" stands for "missing in action."
Get your exclusive 24k gold plated JFK Half-Dollar

ALL of our exclusive coins are MADE IN THE USA!!