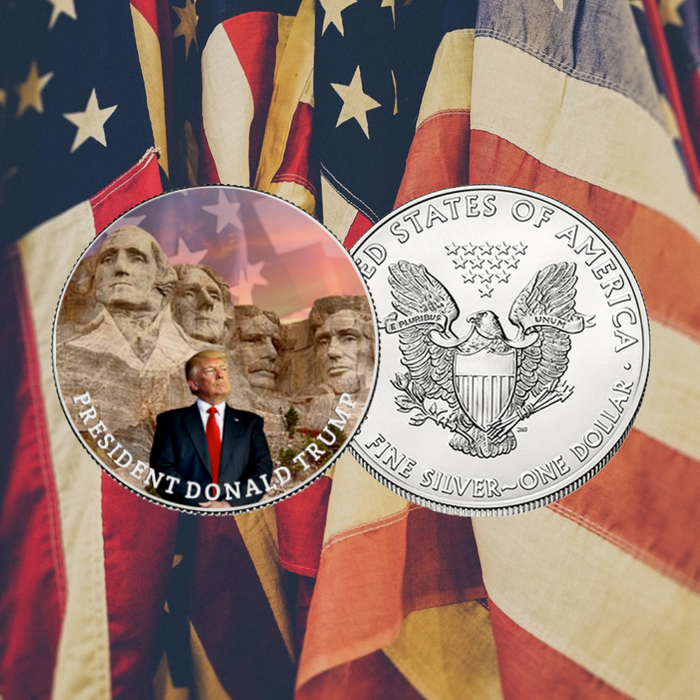 Mt. Rushmore Silver Dollar
This is an authentic .999 1oz American Eagle Silver Dollar that is Made in the USA. 
Remember the moment...
On the 4th of July 2020, at the foot of Mount Rushmore, President Trump defended America, made no apologies, and stood for law and order. Biden has canceled the celebration this year to punish South Dakota and erase the momentous occasion. 
This has been on of our most popular designs and in honor of the year anniversary of Trump's speech we decided to celebrate by putting it on a REAL American Eagle Silver Dollar.