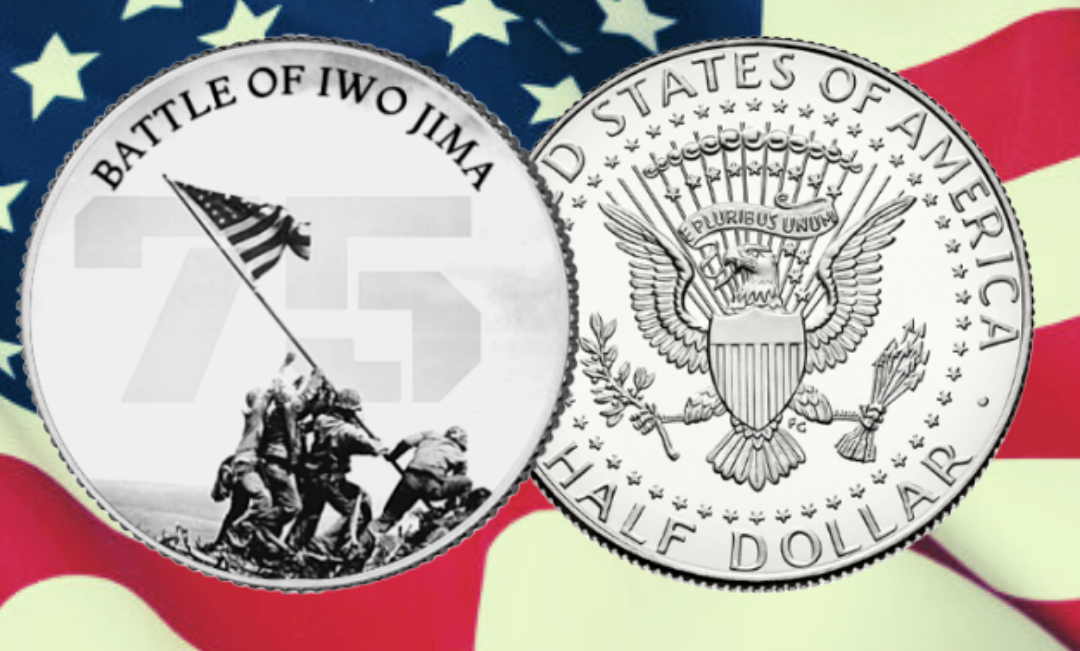 Battle of Iwo Jima 75th Anniversary Commemorative Coin
On February 23, 1945, during the battle for Iwo Jima, U.S. Marines raised a flag atop Mount Suribachi. It was taken down, and a second flag was raised. Associated Press photographer Joe Rosenthal captured the second flag-raising.
In honor of our heroes that bravely fought to take the island we created this special coin commemorating the 75th Anniversary of the battle.
 Get yours today!