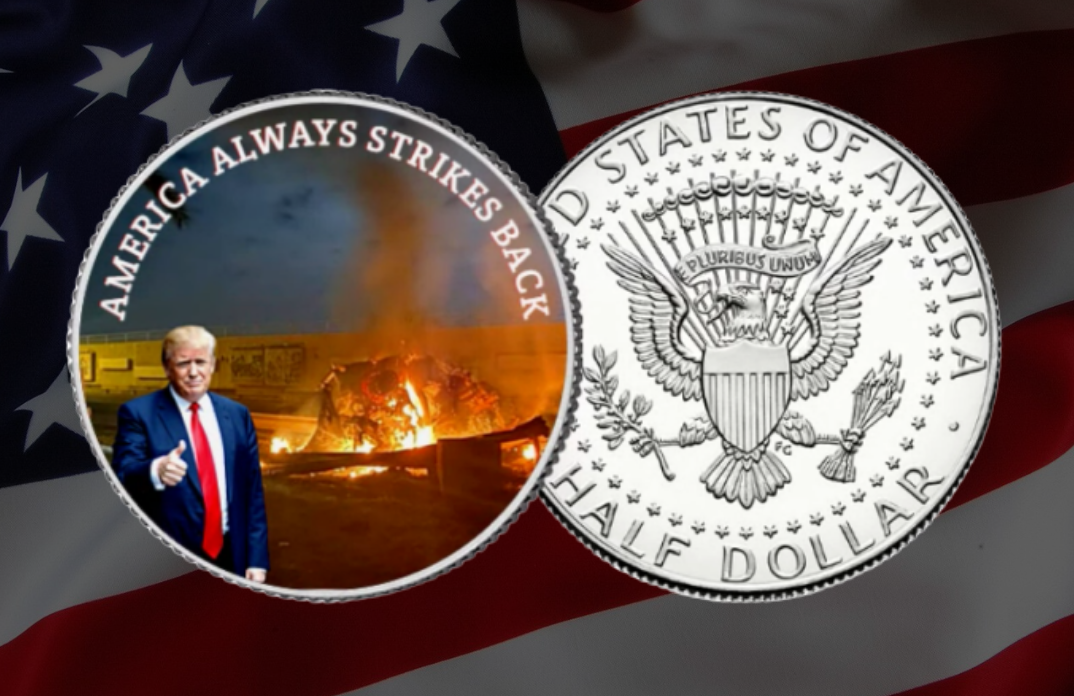 America Always Strikes Back Soleimani Coin
In the days after the drone strike that took out General Qassem Soleimani, the media spouted Iranian propaganda to water down President Trump's success in taking out one of the world's greatest threats. 
President Trump has done an amazing job as President of the United States and he has proven that he will protect America. 
President Trump's decision to eliminate General Qassem Soleimani in response to the US Embassy attack showed the world, America will not be bullied.  
To show our admiration for President Trump we made these special coins commemorating his victory. Get yours today! 
This is a great collector's coin for fans of President Trump and those that want to show their support for our great President. 
Each coin is MADE in the USA, is an authentic U.S. JFK half dollar, and showcased in an acrylic coin capsule. 
This is a special offer only while supplies last, we have a very limited quantity.