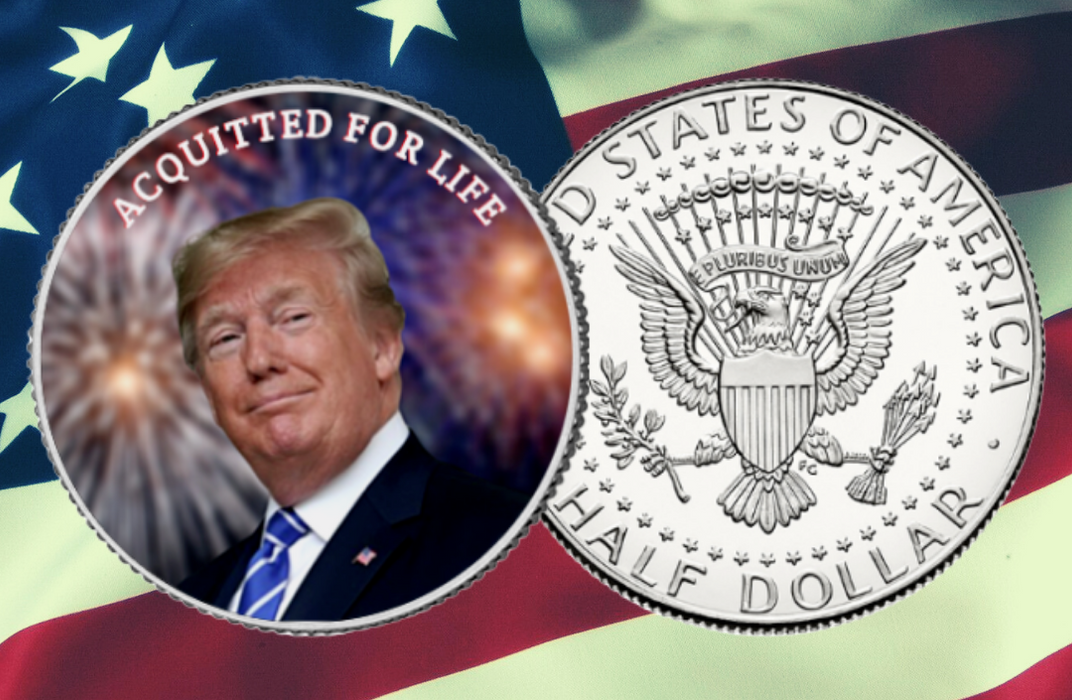 House Democrats failed in both of their egregious attempts to impeach President Trump. 
Nancy Pelosi throughout the impeachment process continued to say that President Trump will be impeached for life. 
Well, we just wanted to celebrate that President Trump has been acquitted for life and he is our President that will restore law and order.  
Sorry Nancy, President Trump has been Acquitted For Life!
MADE IN THE USA On a REAL JFK Half Dollar